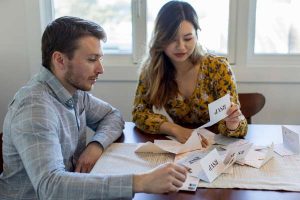 We are closely monitoring the coronavirus (COVID-19) situation and will be posting frequent updates here.
The safety and wellbeing of you, our dear clients, engaged couples and team members are always our highest priority, and we are – and have been – taking action to ensure we work safely and thereby ensure your safety at all times. Lynzel's Events is closely monitoring the impact of the virus and relying on the credible resources and guidance of public health agencies, including the Centers for Disease Control and Prevention (CDC), the World Health Organization (WHO), The Ministry Of Health and other organizations.
We continue to follow the most up-to-the-minute information, and have established internal communication processes to ensure clients who have bookings are still able to benefit from our services, even though the proposed event dates may have had to be be postponed until a later date. With this being said, we want to remind all clients that there is no need to worry excessively if you decide to postpone your event date, as we will be applying our Terms and Sections Section 15 Policy…"if for some unforeseen circumstance your event has to be postponed, your "Paid Deposit Fee" will be deferred to the new date FREE OF CHARGE."
For all events that are already booked and are still on schedule, we will be immediately implementing 'Social Distancing' and taking preventative measures & actions, such as:
Team Members will be regularly disinfecting tables, counters, keypads, controllers & equipment.
We will be doing most, if not all communication via email, telephone or social media.
 We've instructed all Team Members to take precautionary health measures, including frequent hand washing, staying home when concerned about personal health, and reporting any contact that leaves them uncomfortable or concerned.
We also kindly ask that you play a part in assisting us maintain cleanliness and good health by ensuring that our on hand technicians for your event are as far away from your guests as reasonably possible. This may mean being repositioned all the way to the back of the room/venue as far as possible, having a secluded room or area available where our technicians can still have a line of sight to ensure your event goes off perfectly and yet still protect themselves.
In these uncertain & critical times, one thing remains true: we are part of a proud team of individuals who are committed to ensuring 'we take your event from just average to unforgettable!'  We are here for you every step of the way and we are doing everything possible to ensure we can all enjoy that perfect time of your life you've always dreamt about.
As we navigate through this crisis together, we will work with you, the local authorities, the community centres & banquet halls to address any restrictions and keep you, your guests, our employees and all that we may come into contact with, safe and well.
Sincerely,
The entire team at Lynzel's Events
See Global Coronavirus (Covid-19) LIVE UPDATES HERE »